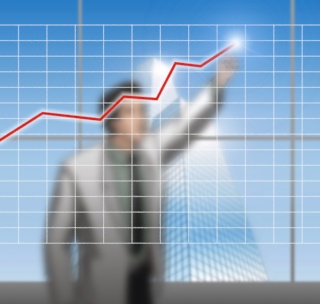 A strong business plan is essential to the success of any company, but creating a strong plan is not always easy, especially if you're personally invested in the success of the company.  As a result, many business owners turn to the aid of a financial consulting firm or another similar individual or organization to improve their plan.  This article describes some of the ways in which these individuals and organizations may be able to help business owners and/or stakeholders improve their business plans.
There's no question that one of the most important steps in establishing a successful business is creating an intelligent business plan.  Unfortunately, there are an alarming number of businesses that have poorly defined plans, unrealistic plans, or no plans at all.  As a result, it is extremely important for a business owner to not only design a business plan, but also to ensure that his or her plan will actually move the organization towards its desired goals.  However, creating an intelligent business plan that will achieve the goals that your organization wants to achieve is never easy, and it's usually a good idea to have someone outside of the organization look over your plan before you put it into action.  In fact, hiring a second set of eyes to look over your business plan may help you to improve your plan in a number of different ways.
The first way that an outside evaluator, such as a financial advisor or a financial consulting firm, may be able to help you is by identifying business objectives that may be unrealistic.  This is important because business owners and stakeholders, by their very definition, are invested in the success of their company, and it can be very difficult for an individual that has a stake in a company to accept the fact that their organization may not do as well in the short-term or expand as quickly as he or she might like.  It is, therefore, extremely important for you to find an outside individual or an outside firm, such as Raymond James or another similar group, that can look at your plan and tell you that your sales forecasts and your revenue projections are more akin to fantasy than reality.
The second way that an outside evaluator may be able to help your business is by identifying errors, omissions, and/or unnecessary information within your business plan.  In order to create an effective business plan, you have to make sure that you have all of the financial statements, forecasts, and other similar information that your plan needs without burying your investors, lenders, and fellow business owners in more information than they could ever possibly sift through.  For example, if part of your business plan is to invest some of the company's profits in a money market fund, a financial consulting firm will you tell that your plan has to include information about the funds that you're considering investing in and the amount that you are planning to invest.
The third and final way that an outside evaluator may be able to help your business is by identifying areas in which your financial plans are strong or weak.  This can be extremely helpful when you're trying to market your plans to potential investors because it allows you to focus your marketing on your financial strengths and prepare yourself for some of the difficult questions that may arise in regards to the financial areas in which you are weak.  For example, if you're expecting your profits to be extremely low in the first year, but grow greatly in the second year due to your investments in Oil Sands or Gold Production, your financial consulting firm will be able to tell you what  information you should have standing by to show your investors how profitable your future investments could be.