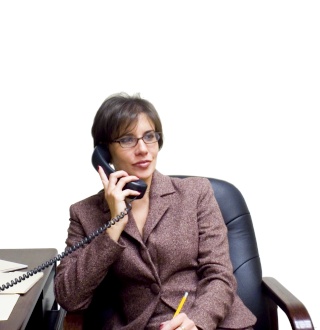 One of the most difficult parts of opening a business is winning over clients from other companies. Unless you are offering a truly unique service that is unavailable anywhere else, the chances are that you are going to need to win new clients away from their existing companies of choice. If what you have to offer is truly vastly superior, then it shouldn't be too hard to do this. But if you, like most people, are offering a variation on an established good or service instead of an improvement, it's not so simple. Additionally, winning new clients is no longer as simple as introducing yourself to your neighbors or sponsoring a local little league team.
The advent of the internet had completely changed the way that business is conducted. No business can any longer consider itself strictly local when the entire globe is connected by way of the Web. Whereas at one point in time, the only competition small businesses had to worry about was the guy down the street, now competition is worldwide. You're not only going up against local rivals for new customers, but companies all over the globe! And the only way to fight this death grip that the internet has only global commerce in to fight fire with fire.
Here are five great ways to win over potential clients by putting the Web to work for you:
The first step is to establish your brand's identity. This is an excellent opportunity for you to decide what kind of company you want to be. Choosing to rebrand or reinforce your brand is a chance to reexamine what the priorities and properties of your company are. This will make it easier to relate to customers.
Do your research as to what sort of companies like you already exist. Cast a wide net to scout out your rivals and determine how you can provide a better service than them. Whether it's in terms of price, quality, or reliability, you're sure to find a leg up somewhere if you look hard enough and are willing to work overtime in order to establish yourself as the best option out there.
Hire a search engine marketing agency, or have a current in-house employee to start getting your company noticed on search engines. SEO, or search engine marketing, is the new way in which companies get themselves noticed. Make sure that your company is set up with all the search registries that apply so that when people go looking a business, there you are!
Expand both your reach and brand identity by making sure you're hooked up with social media pages. Have a knowledgeable employee create pages on Facebook, Pinterest, Twitter, and other sites so that there is more information about your company and its elements available on the web.
Send out mass emails to interested customers in order to make a personal connection that is likely to lead them back to your website. 
By following these tips, you'll have plenty of clients in no time at all!